Navigating through the legal online gaming landscape
It's important for you to be up to date with the current gaming regulation requirements. Therefore, we have gathered all the information necessary to help you get set up.
We're committed to working with you on getting all the required documents in so that you can start capitalizing on your traffic.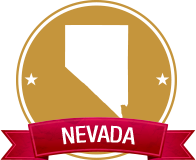 Nevada Regulation
On April 30, 2013, Nevada became the first U.S. state to allow persons physically located within the state and at least 21 years of age to play poker online legally. It is now possible for players to easily open an account and play their favorite poker games in the state of Nevada. In order to promote our poker product in Nevada, simply fill out the online application. Once approved, you will be able to promote WSOP.com Nevada on a CPA basis. Revenue share is not available in Nevada. At the moment, Online Casino is not part of the legislation and therefore there is no Casino product in Nevada.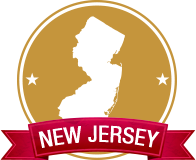 New Jersey Regulation
On November 21, 2013, New Jersey opened its doors to legal real money online gambling available to residents and visitors of the state. New Jersey is the largest state thus far, population wise, which allows operators who hold a license with the state of New Jersey to legally accept players who are either living or visiting the state. As an affiliate wishing to promote WSOP.com and CaesarsCasino.com in New Jersey, you are required to be licensed by the DGE. This licensing procedure allows you to enter into a business relationship with Caesars Affiliates. Without this license, you will not be able to promote our products in New Jersey.
There are two types of licenses that our partners may obtain:
Vendor Registration Number
Under this license, you are able to work on a CPA basis whereby the CPA is released when the player has reached a $25 minimum deposit for Caesars & Harrah's Casino, and $10 minimum deposit for WSOP NV/NJ. The application for a Vendor Registration Number is free of charge and can only be submitted by Caesars Affiliates on your behalf.
Ancillary CSIE License
Under this license, an affiliate is able to work on a Revenue Share basis. This Ancillary CSIE application carries with it a $2,000 application review surcharge. The application process is done directly with the DGE.
Useful forms:
Vendor Registration Form (VRF)
Ancillary CSIE Application Form
Business Information Form
What are the steps necessary to begin the licensing process?
Make sure your Caesars Affiliates Application is complete
Download a Vendor Registration Form
Submit your VRF to your affiliate account manager
Complete and sign an insertion order form which will be supplied by your affiliate manager
Once all these steps are completed, we at Caesars Affiliates will submit to the DGE your Vendor Registration Form along with a mutually signed affiliate contract. It takes approximately 2 weeks for the DGE to review your application. Nevertheless, some applications can take longer.